Because we believe people are happiest at home, and our mission is to help them stay there.
Teman Communities has partnered with myHomecare, to ensure all our residents have the personalised care they may need now or in the future. You're part of the Teman family and we want you thriving and enjoying your home in our Teman Communities for as long as possible.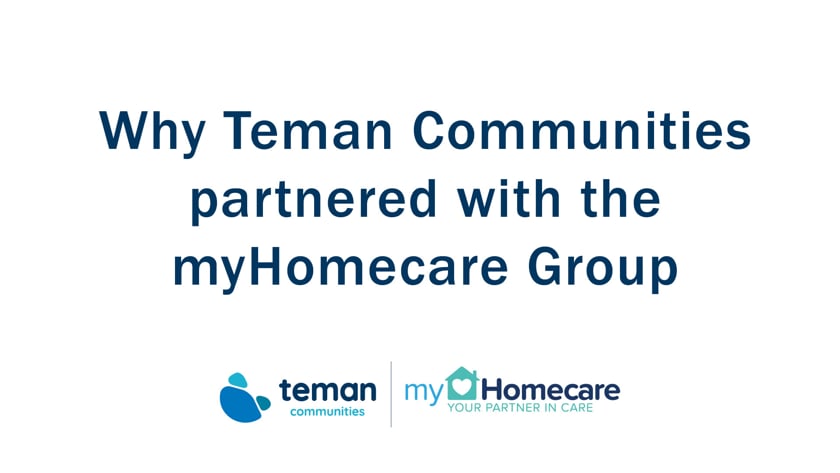 You can choose any home care provider, however Teman has partnered with myHomecare as we know they will look after you like we do.
If you haven't attended a myHomecare information session, please reach out to your village manager and they will let you know when the next one is. Alternatively, they will connect you to your local myHomecare representative and they will be able to answer any questions and guide you through the process.
What can myHomecare help you with?
They will listen to your individual needs, goals and aspirations, and develop a plan to deliver a range of flexible services that support you living the life you choose, including:
Who are myHomecare Group?
A collective of pioneering providers in home care, ensuring ageing Australians get the reliable, quality and personalised care that they deserve. Today they have five operating brands across Australia, connecting more Australians with quality, personalised home care.
We have created a number of short information videos to assist you.
If you have any extra questions, please don't hesitate to reach out to your village manager and they will point you in the right direction.
Contact us for more
information.